Computers should do the work for you
I don't believe that people should have to learn to talk "computer" to get their work done. Good software should let you focus on your task, not the tool. I designed Analytics Edge products to make it easy to automate the tedious task of refreshing Excel reports, whether they are daily, weekly or monthly.
While Microsoft has added a lot of new capabilities to Excel over the years, automation still relies on formulas and Visual Basic programming, just like it did in 1993! With Analytics Edge, I wanted to give Excel the macro recorder it should have had – wizard-based with no programming required!
Affordable Products
I do not run your typical software company — it's not all about money for me. Products are free or affordable for individuals, and there are no extra fees for multiple accounts or heavy use, making them perfect for small agencies and owner-run businesses. Plenty of  free reports are provided, and they can easily be customized, branded and even sold as your own. Finally, the product is designed with security in mind, our workbooks are standard Microsoft Excel and do not contain any account credentials so you can freely distribute them.
Michael Sullivan, President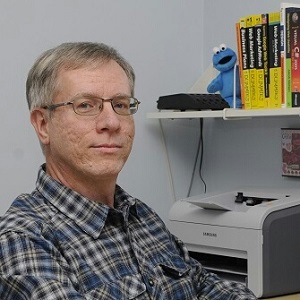 As a "seasoned technology executive", I bring a lifetime of experience into this endeavour. I have engineering roots, where efficiency and effectiveness are treasured. I am old enough to remember the advent of personal computers, and I have programmed in more languages than I care to remember. I worked my way up to the Chief Information Officer level, and know the importance of rapid analysis in support of decision making. I have helped a lot of real people, working in real businesses, refreshing real spreadsheets. I have seen how they start, how they change as the business changes, and how they die when they can't keep up. I have seen people struggle with the process; forced to learn how to code or spend hours and hours updating reports when they would rather be contributing to the business. I have been frustrated by companies teasing me with free or low-cost products only to discover they hold the useful bits back for a steep price. I created Analytics Edge to fill a void. It's not about emptying your wallet; it's about helping you get your job done faster.
Add-in for Microsoft Excel
Excel is loved for its flexibility and ease of use, and hated when it forces you to become a programmer. With Analytics Edge, I want to change that. It features a growing list of connectors to automate the download of information from online sources, as well as wizard-driven analysis capabilities. Designed for individuals working with Excel, the add-in keeps you in Excel but eliminates the frustrating aspects of working with complicated formulas and manual interactions; letting the computer do the work for you.
So you can focus on your task, not the tool.
Analytics Edge Inc.
2121 Westbourne Ave, Ottawa, ON Canada K2A 1N3
613-795-3570